I'm going to start handing out awards for this. But I've got a few people on my list of the best dressers for bike commuters.
So here they are in no specific order….
Nick James, you can also check out his Ninja Look HERE.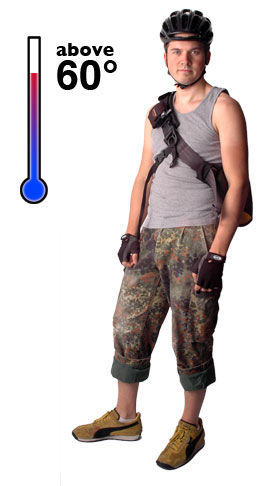 and this guy….dunno who he is, but I think he's the only one that can make that pink look cool.

Bike Fox because he can coordinate outfit with his bike and make it look sooooooo sexy.

Priscilla…well duh!

And this guy too…he dresses pretty nice for a Messican Bike Commuter.



As for me…I wouldn't make it on this list because I don't like to wear clothes when I ride….