So now that you know how to make your own tire chains, now you can learn how to do your own studded ice tires. Noah from KC Bike Commuting posted a great DIY on his blog.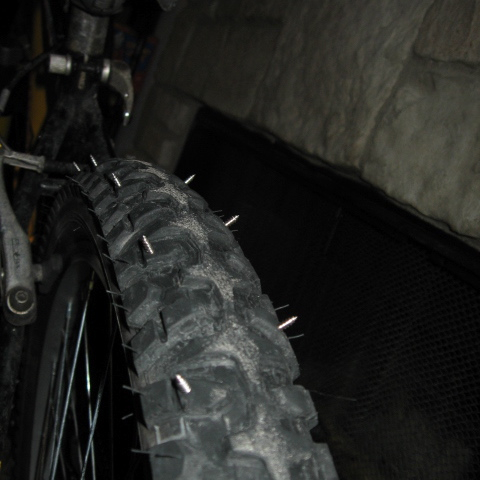 Doing it is easy, but time consuming. I spent about an hour per wheel.

Before you get started, you'll need a pair of Mr. Tuffy (or equivalent) tire liners. I went with one size up from what's recommended because I wanted to make sure the liner would cover the screw heads.
Click here to read Noah's great DIY.