Powered by Max Banner Ads
The great news of Lance's new bike shop in Austin and his interest in commuting and cycling culture reminded me of something I saw floating around the internet a few weeks ago. Lance on a tallbike! Apparently he ran into a bike group in Austin (Skidmarxx) at an art show and threw his leg over a tallbike. I think it's pretty cool and does a lot for me in humanizing his image.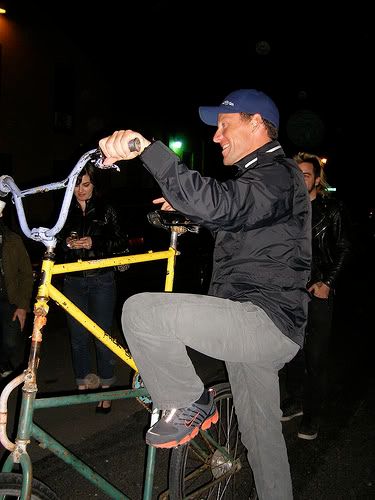 Check out this blog by the owner of said tallbike.